Throughout the years, Ercoli has continuously received recognition from the world of food and drink including guides, magazines and experts in the sector. We are more than happy to dedicate a continuously updated article to such mentions and thank our customers who appreciate our continuous pursuit of quality. We'd also like to thank our suppliers that we carefully and attentively select from around the country.
Premio Formaticum 2020
The second edition held in Rome to show case the country's cheeses. Organized by La Pecora Nera Editore, the event is dedicated to the promotion of Italian dairy products. During the event—three workshops and seminars dedicated to cheese–Ercoli was one of 15 shops that were awarded for their promotion of Italian dairy. Furthermore, the organizers allowed five of our clients—each well informed about the products and passionate about quality cheeses—to participate in the event.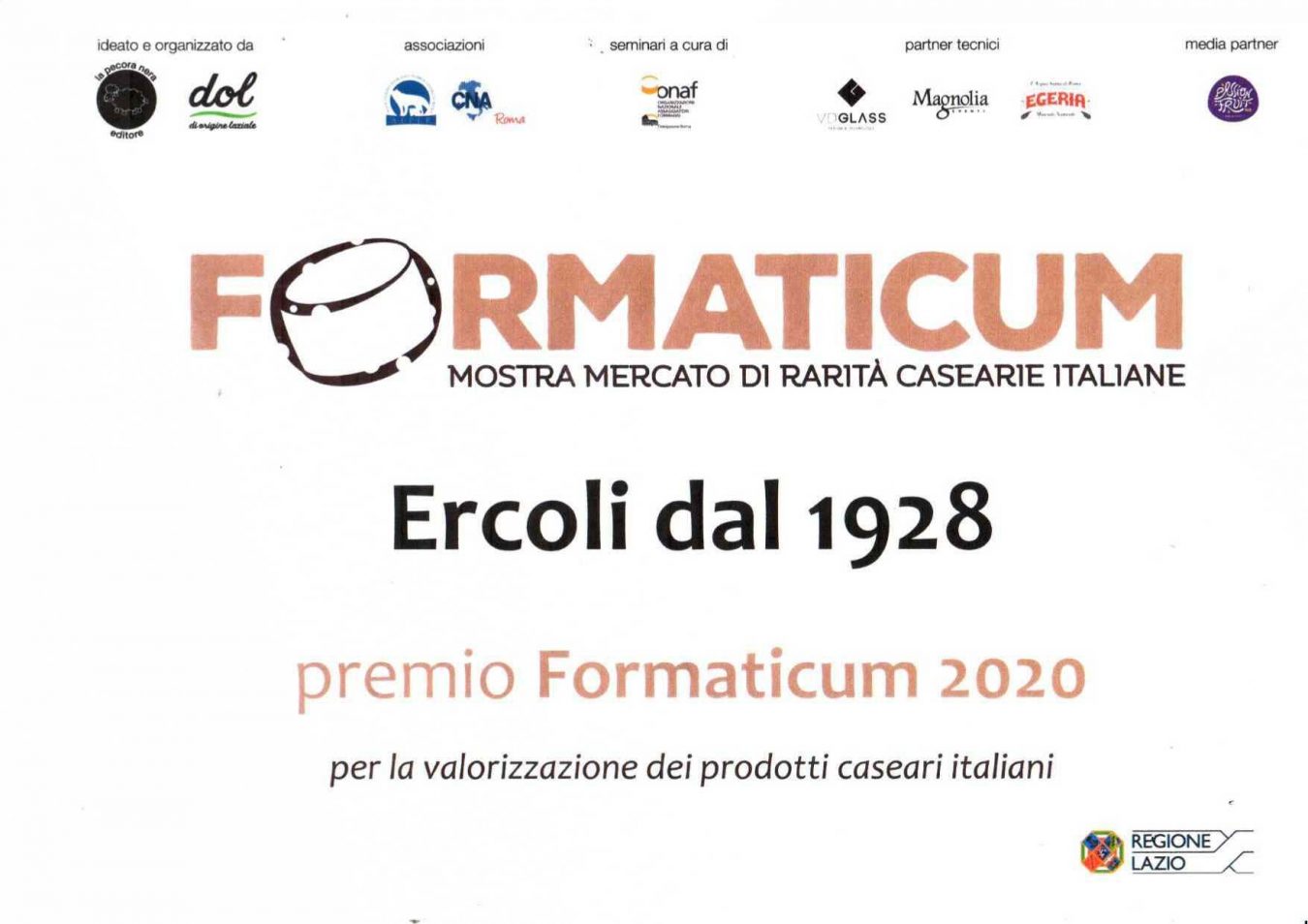 Premio Olio 2019
An award from La Pecora Nera Editore for the promotion of high-quality extra virgin olive oil. The award is among those that best recognize our cuisine as well as the importance of using good oil both inside and outside of the restaurant's kitchen.
Le migliori botteghe d'Italia 2018
During the Gastronomy Festival, Ercoli was named one of the best shops in Italy and we couldn't be prouder. We work hard every day to find and offer the country's best producers, both big and small—or even very small. Ercoli is home to products for gourmets and those who simply love eating and drinking well. For example, in our deli case you'll find salmon trout eggs, Keta salmon, caviar imported from Shilat, Sicilian botargo, Patanegra, French cheeses and more…