Cocktail Bar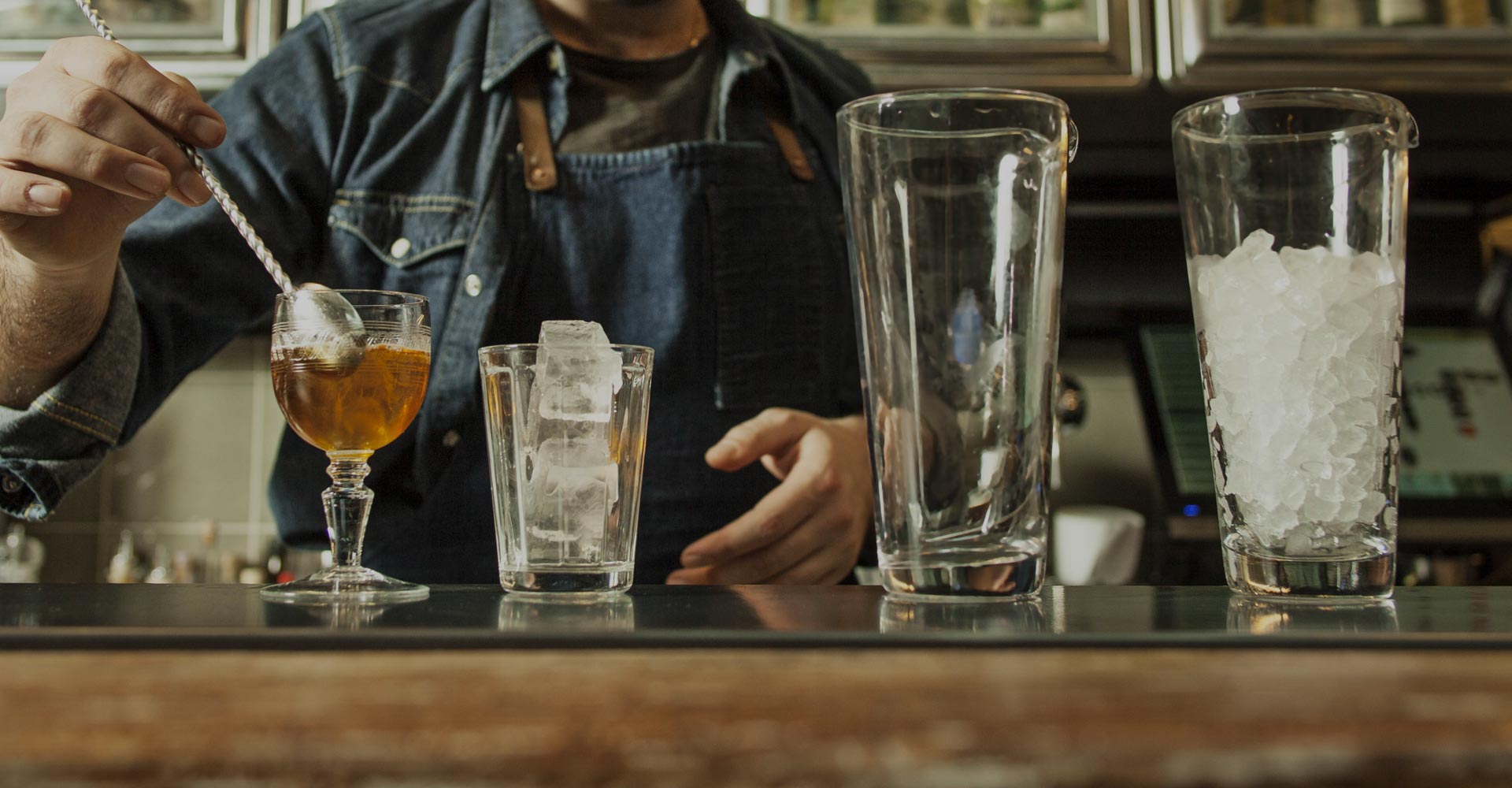 For enthusiasts and connoisseurs
Our drink list has something for fans of the classics and for those looking for something new, offering up the best labels to prepare our selection of drinks.
Our bars play an important role in every Ercoli, but each location with a different speciality: Champange at Ercoli Prati, Vermouth at Parioli and Tini and a Drink Theatre in Trastevere.
Prati
Champagne is the heart and soul of the cocktail bar at Ercoli Prati.
During the nineteenth century, Charlie was the term used to refer to those who indulged in luxuries in every way imaginable. Champagne, naturally, was at the top of their lists. We drew inspiration from this name for our bar, where champagne features in several cocktails. Naturally, our drink list includes the classics and cocktails crafted by professional bartenders.
Parioli
Our vermouth bar is an oasis for fans of this traditional liqueur as well as for those in search of professional bartenders who are experts in the classic mixer. The space is not only a showcase, but a bona fide club for the curious, enthusiasts and true connoisseurs featuring the age-old classics as well as new—and truly interesting—producers. The bar is dedicated to restoring vermouth to its rightful place in the world of good drinks, be they historic or more contemporary versions. Let the vermouth flow, as well as sherry, port and marsala. Naturally, to satisfy any palate, the bar offers a wide variety of cocktails—both old and new—prepared with the highest quality spirits.
Trastevere
What was once the stage of a historic theatre remains true to its roots in its new role: the Drink Theatre.
From happy hour to after hours, the location offers classic cocktails alongside a small menu that revolves around Tini philosophy: drinks shaken and served in a V cup in Martini Cocktail style, using classic spirits such as vodka and gin. The 6 Tini on the menu are a twist on the classics using fruit, spices, coffee and chocolate, like the Amber Tini, mixed with tequila, lime, liquor or the Ancho Reyes with agave syrup, habanero chili and licorice, or the Coral Tini: vodka, Jefferson, a vanilla black tea infusion, Campari and lemon juice.