Gastronomy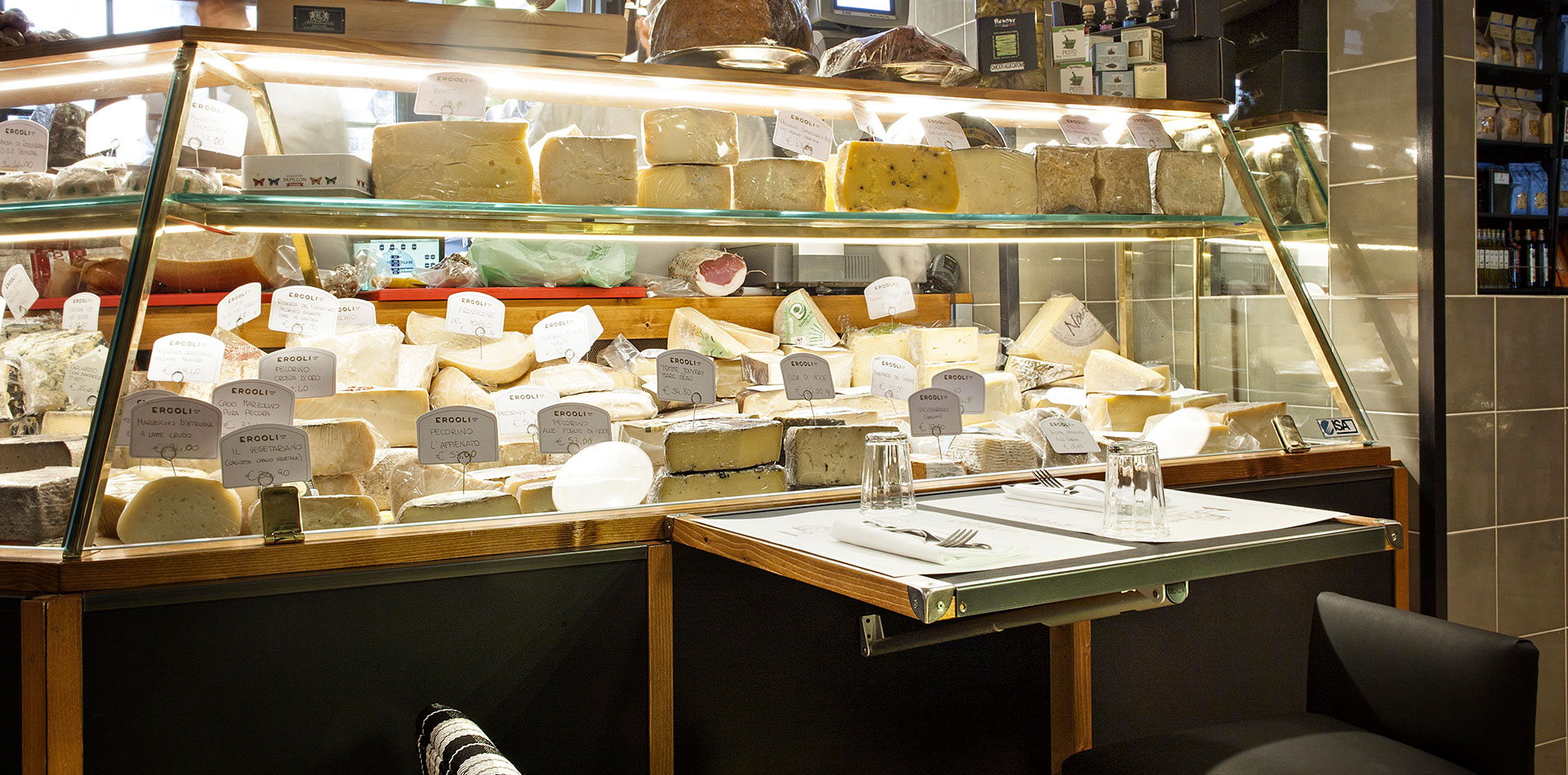 A world of flavors
Entering Ercoli is like strolling into an elegant covered market with an unrivalled selection of products from small and large companies alike, from Italy and beyond. From the moment you walk through our doors, a unique olfactory experience awaits. Take advantage of advice from our gastronomes, try new things and let your curiosity lead you through over 100 products, from salamis, hams, coppe, culatelli, mortadella, bresaola, soppressate, sausages, speck and over 200 cheeses, for true declaration of love for Italian and French products as well as the best from England and Spain.
For over 100 years, we've been a reference point for curious palates, refined gastronomes and gourmets alike. So many opportunities under one roof: seven days a week from early in the morning to after midnight, non-stop. Fill your fridge and pantry with our wide variety of options, from the everyday to the extraordinary, from bread to caviar, from breakfast biscuits to herbal teas, wine and champagne, from ready-made dishes to cheeses and cold cuts you won't find anywhere else.
A careful selection of unique local specialties from all over Italy or from small-scale producers to guarantee our offerings are genuinely genuine, every day. We even go one step further, journeying beyond our borders to inspire Rome with international flavors.