RESTAURANT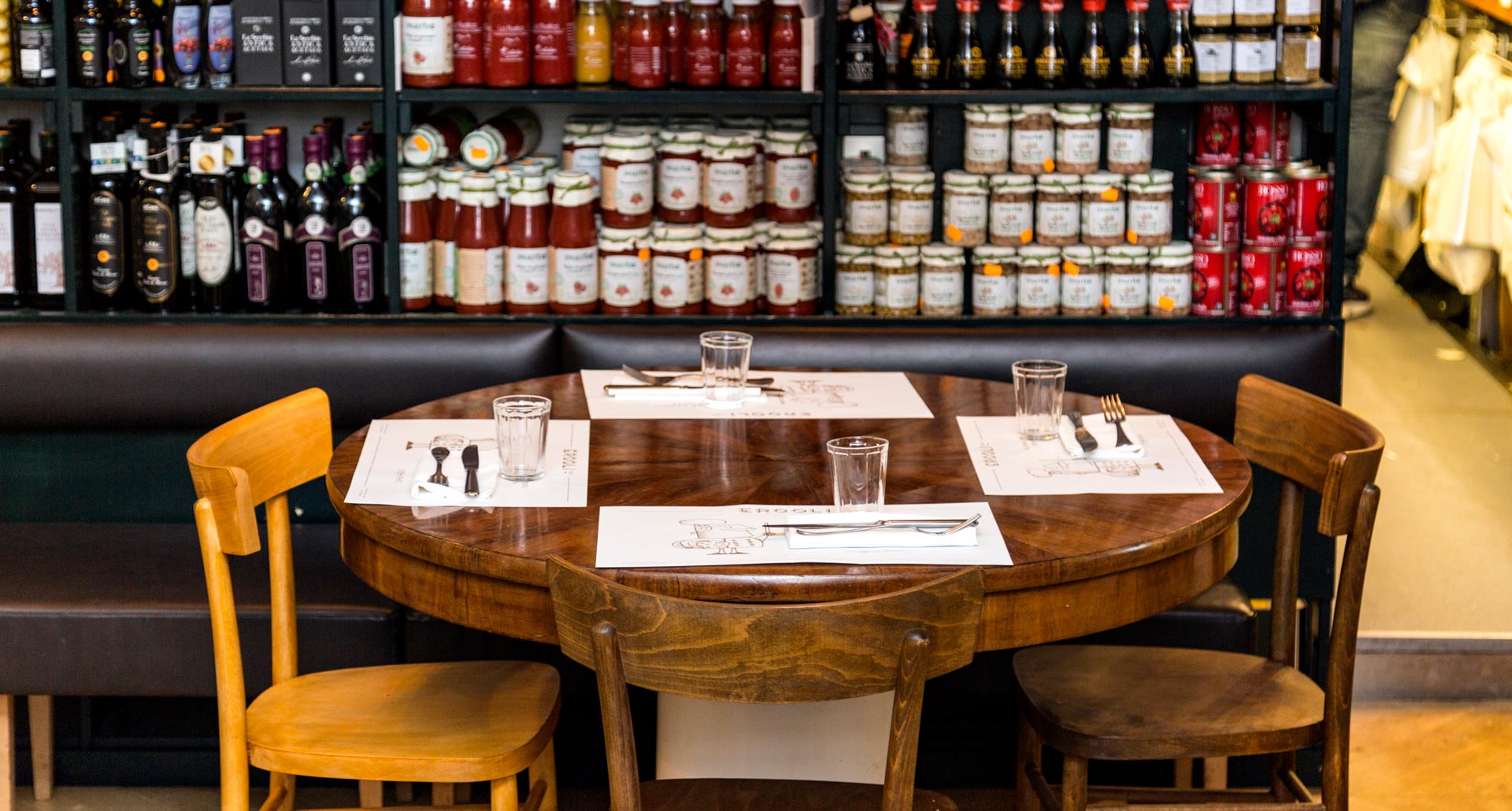 Specialities for all tastes
Eat at the table or alongside the showcases served directly by one of our connoisseurs, surrounded by shelves overflowing with pasta, rice, preserves, cookies, sweets, coffee, champagne, wine, beer, liquor, spices, legumes, teas and so much more.
Our menu is inspired by our Italian heritage and traditions, putting genuine products on your plate (and in your shopping bag!) as chosen by our kitchen team lead by Executive Chef Andrea Di Raimo.
Fresh fare arrives every day, offering us continuous inspiration for new dishes that bring out the best from extraordinary raw materials.