Cocktail and Champagne bar
Ercoli has a considerable wine cellar and a Champagne Cocktail Bar, the Charlie Bar, full of labels and selections.
In the XIX century, Charlie was the nickname used for those who granted themselves luxuries in every detail of their life. Champagne was of course on top of their list of preferences. It is from this that Tomaselli has drawn inspiration for the bar, where the offer of the alcoholic blends is strongly defined by the mixing of champagne cocktails.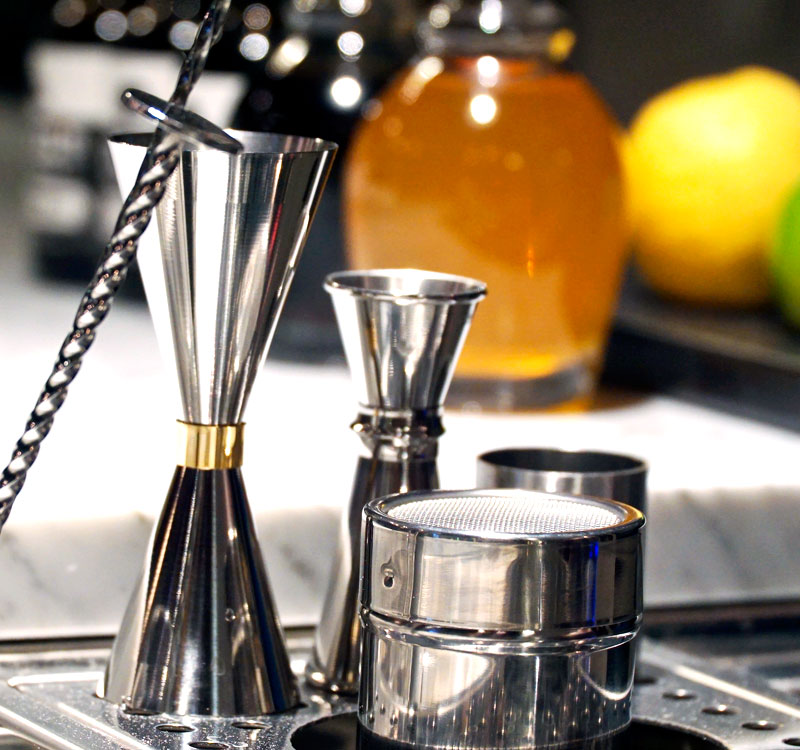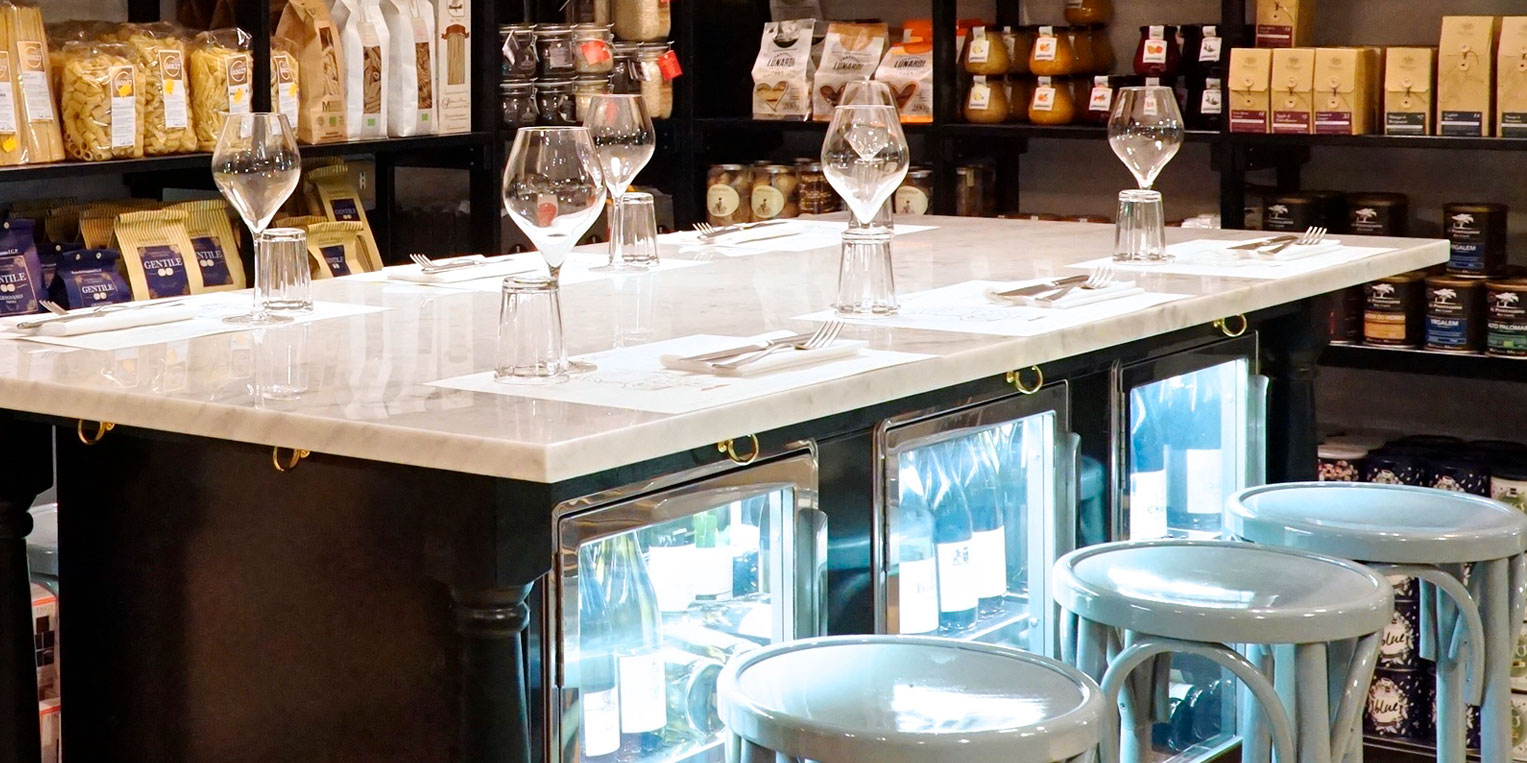 With over 200 choices available, the wine menu seeks to support the gastronomic proposals and the research of fine drinking. Between more known areas and yet to be discovered, one travels through Champagne without forgetting about Italy and other countries that are main producers of wine.
The champagne, a distinctive feature of Ercoli Prati, was at the heart of the beverage proposals of the restaurant even before the restructuring of the place. The menu is made up of 10 champagne cocktails, selected and prepared with care, to tell over 100 years of mixing history. From the 1862 "Classic" by the pioneer Jerry Thomas, to the more contemporary 80's "Russian spring punch" by Dick Bradsell; all the way to the creations by our own bartender, Federico Tomasselli. Of course, we do not miss the distilled and classic drinks to offer, to satisfy the most diverse needs of our clients. With many ingredients in sight (including fresh fruit and flavored bitters), the cocktail station has been thought up for a specific function: permitting the client to personalize his own champagne cocktail by interacting with the bartender.